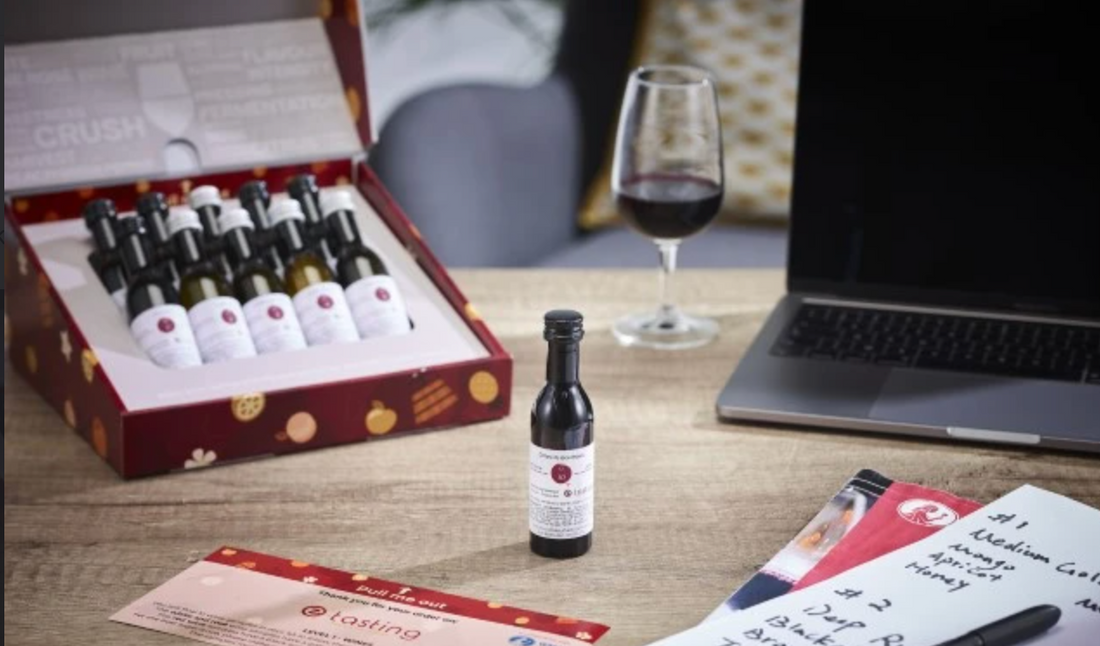 Wine Kit WSET Level 1 Award in Wines
A set of 10 wine samples in 20ml or 50ml. The Box is designed according to the WSET Recommended Tasting Sample List.
You will find the following wine in your kit:
1. Australian Shiraz
2. White Zinfandel (California, medium sweet)
3. Sauvignon Blanc (Marlborough)
4. Chardonnay (Chile)
5. Pinot Grigio (Italy)
6. Beaujolais
7. Chianti
8. Riesling (Mosel, medium sweet)
9. Pinot Noir Chile
10.Bordeaux blend (Merlot & Cabernet Sauvignon)
Ideal to support the learning of both Online & Offline students.
*Eleanor Wine Academy is not liable for the quality of the wine samples.
Let customers speak for us