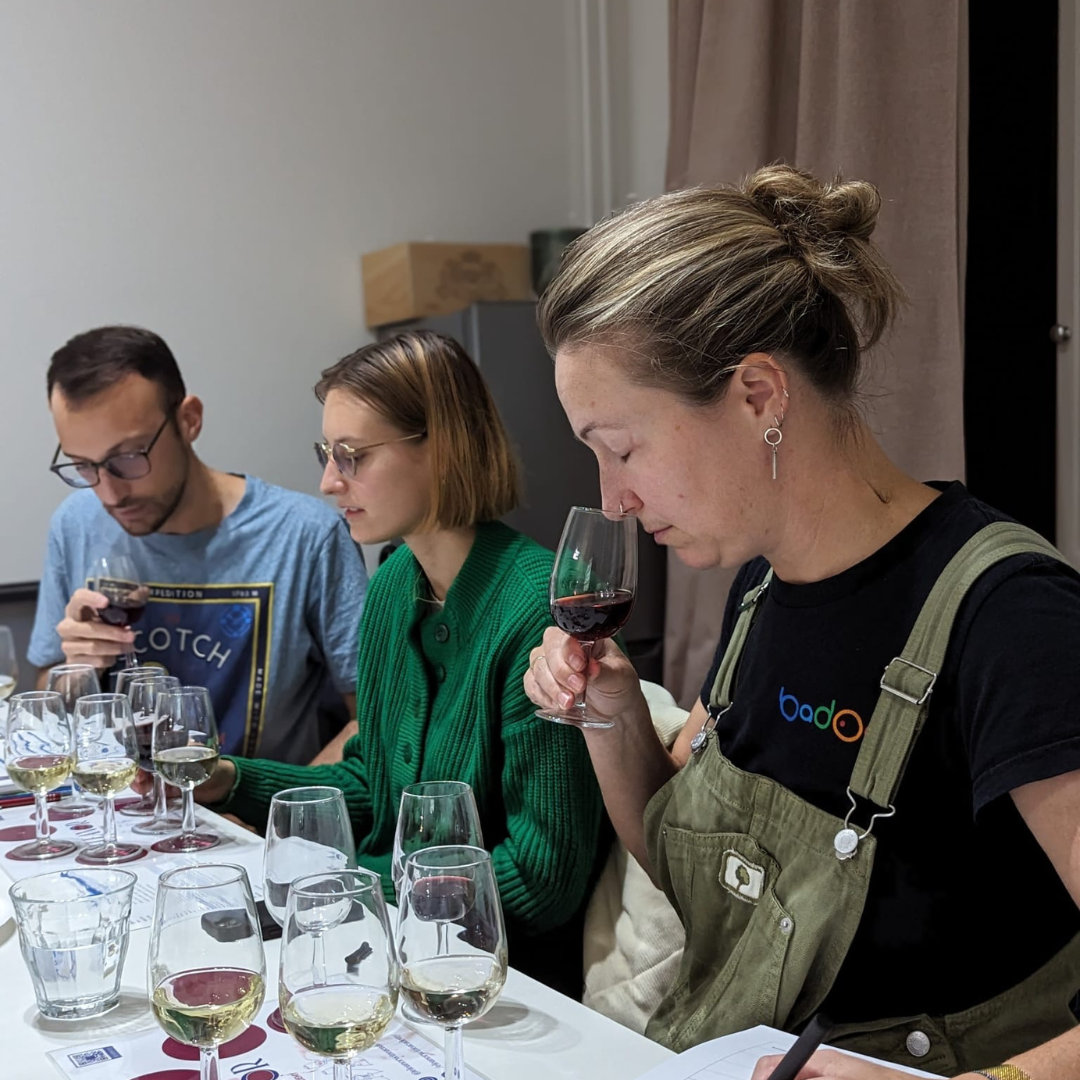 Introduction to Wine Tasting Technique
about
Intro to Wine Tasting Technique in Amsterdam
Discover the secrets of swirling, sniffing, sipping, and savoring with precision with Eleanor Wine Academy's Introduction to Tasting Technique in the heart of Amsterdam! 🍷🌆
You'll explore the sensory aspects that define each glass, from the bouquet of aromas to the balance of flavors. Our Introduction to Tasting Technique is your gateway to understanding and appreciating the intricate profiles of wines.

Here's what you can expect:

👃 Uncover the art of aroma identification.
👅 Develop your palate and tasting vocabulary.
🧐 Learn to discern the characteristics that make each wine unique.
🍇 Dive into the world of wine and discover the stories in every glass
👩‍🏫 Led by our expert instructors, this workshop is designed for wine enthusiasts of all levels. Join us for a unique and enriching experience where you'll learn the essential techniques for tasting and evaluating wines like a pro.


Whether you're a budding wine enthusiast or someone looking to elevate your tasting skills, this workshop is the perfect starting point. Join us at Eleanor Wine Academy in Amsterdam and embark on a flavorful journey that will forever enhance your wine experiences.

Don't miss this opportunity to become a more confident and capable wine taster. Cheers to a world of wine waiting to be explored! 🥂📚🍇"
Let customers speak for us