Dive into the Rich History and Culture of Italian Wine
Italian Wine Scholar (IWS) in Amsterdam
Embark on a captivating journey through the vineyards of Italy with our exclusive Italian Wine Scholar course at Eleanor Wine Academy in Amsterdam Prinsengracht. Immerse yourself in the rich history and culture of Italian winemaking, and unlock the secrets behind some of the world's most renowned wines.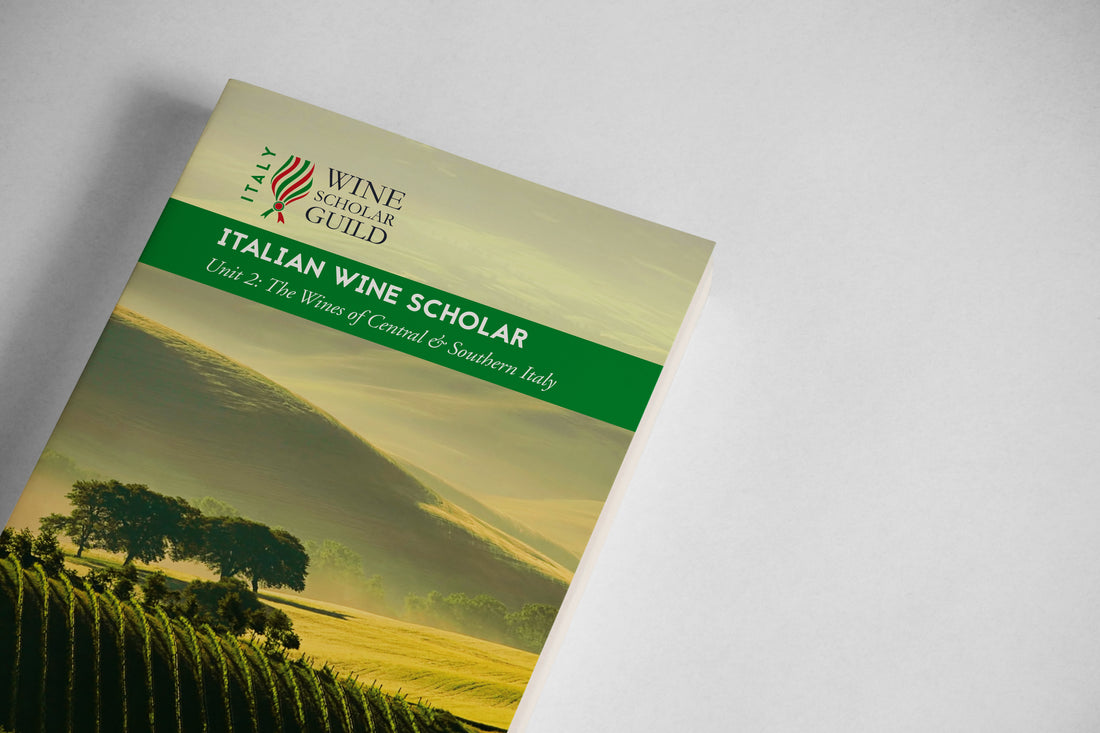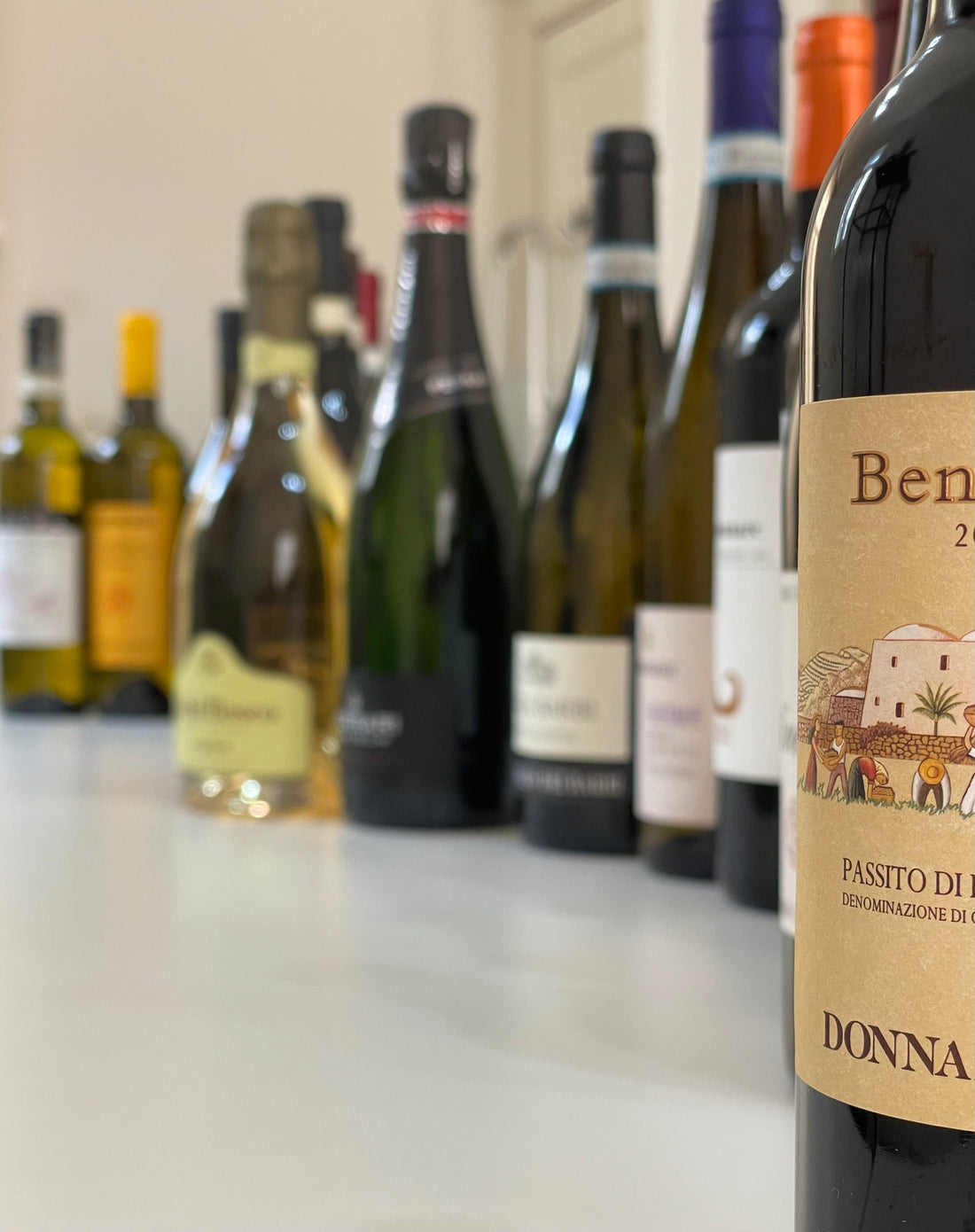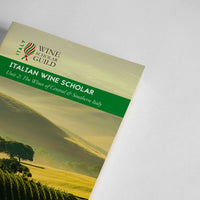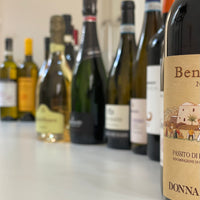 Italian Wine Scholar Part 2: The Wines of Central and Southern Italy
iws course in details
Italian Wine Scholar -Amsterdam course in English
WHAT'S INCLUDED:
The 218-page full-color Italian Wine Scholar Unit 2 study manual
21 hours of classroom instruction with tutored tasting taught by native Italian Vittoria Mariani, Certified IWS Instructor, Dip-WSET Student.
1 year access to the Italian Wine Scholar Unit 2 online study program for class preparation and review 
+40 Wine Samples of excellent representativeness
1st exam attempt
CERTIFICATION EXAM:
The exam for each unit is composed of 100 multiple-choice questions. Candidates need a composite score of 75% to receive the credential, i.e. the scores from both exams are added together and averaged for final assessment.
Students with a composite score of 85-90 pass with HONORS. Candidates scoring 91-100 pass with HIGHEST HONORS.
ONLINE STUDY PROGRAM:
To complement the manual and classroom experience, enrolled students will have a 1 year access to the IWS Unit 2 online study program with multimedia E-learning modules, review quizzes for self-evaluation, instructor Q&A forum for personal assistance and downloadable maps. Study materials are available 24/7. If you've got a laptop and an internet connection, you've got a classroom!
REQUIREMENTS:
Minimum 4 participants
Although not mandatory, we recommend to hold the IWS-PREP AND/OR (at least) the WSET Level 2 Award in Wines qualifications.
Location: Prinsengracht 754, 1017LD, Amsterdam
HOW DOES THE IWS COMPLEMENT OTHER, MORE GENERAL WINE STUDY PROGRAM?

The Italian Wine Scholar program is a great resource and supplement for students of wine moving toward advanced general wine study programs such as WSET Diploma (level 4), Master of Wine, Court of Master Sommeliers' Advanced Sommelier (level 3 and up) or Society of Wine Educator's Certified Wine Educator (CWE). 
Many of these programs ask their students to do extensive independent research in order to study for their exam. To this end, the Italian Wine Scholar program serves as an advanced and comprehensive study supplement to help them master the complex wines of Italy.
With a school network encompassing 30 countries on 5 continents, the IWS credential has true international recognition.
Set yourself apart from your peers. Specialize in the wines of Italy!
IMPORTANT: Need to change your exam date? Inform us ASAP!
Due to WSG regulations, exam rescheduled after the start of the course (OR re-sit requests) are always charged €130,00 extra
Unveil the Unique Flavors and Aromas of Italy's Diverse Wine Regions
Under the expert guidance of our passionate instructors, you'll explore the diverse wine regions of Italy, each with its own distinct characteristics and flavours. From the bold reds of Tuscany to the white delights of Campania, you'll gain a profound understanding of the nuances that make Italian wines so exceptional.
Engage your senses as you savour a wide variety of hand-selected Italian wines during our interactive tasting sessions. Let the velvety smoothness of a rich Primitivo transport you to the sun-soaked vineyards of Puglia, or allow the crisp freshness of a vibrant Vermentino to transport you to the coastal vineyards of Sardinia. With each sip, you'll uncover a new layer of complexity and appreciate the artistry behind every bottle.
Become the Ultimate Host or Hostess
Whether you're hosting a sophisticated dinner party or a casual gathering with friends, our Italian Wine Scholar course will equip you with the knowledge and expertise to impress your guests with impeccable wine selections. From intimate conversations over a velvety Brunello to lively celebrations with a refreshing Verdicchio dei Castelli di Jesi, you'll be the envy of every wine enthusiast.
The Italian Wine Scholar™ education program is
The program provides committed students of wine with an unparalleled set of study tools that are designed to maximize learning and boost knowledge retention.
It was created by native Italian, is composed of two separate units:
Unit 1: Northern Italy
Unit 2: Central & Southern Italy
Elevate Your Wine Journey with Professional Certification
Take Your Passion for Italian Wine to the Next Level!
At the Eleanor Wine Academy in Amsterdam Prinsengracht, we offer more than just a wine course. With our Italian Wine Scholar course, you have the opportunity to earn a professional certification that will validate your expertise and open doors to exciting wine-related opportunities.
Join an Elite Community of Wine Enthusiasts
By enrolling in our course, you'll become part of a vibrant community of wine enthusiasts, where you can share your passion, exchange knowledge, and build lasting connections. With exclusive access to our events and workshops, you'll continue to expand your wine education and stay up-to-date with the latest trends and discoveries in the world of Italian wine.
Ignite Your Career in the Wine Industry
For those looking to pursue a career in the wine industry, our professional certification will provide you with a solid foundation of knowledge and skills. Whether you dream of becoming a sommelier, wine consultant, or even opening your own wine bar, our Italian Wine course will set you on the path to success.
The Italian Wine Scholar study and certification program confers a post-nominal to wine professionals and enthusiasts (Ex: John Smith, IWS) who successfully pass the certification of both U1 + U2 exams.
Study with the Eleanor Wine Academy, the first and only Approved Program Provider in the NL! The program includes all the necessary tools & support to Master the wines of Italy.
Let customers speak for us